IoT disruption means blue-chip companies need to buy, not partner
Deprecated
: strpos(): Passing null to parameter #1 ($haystack) of type string is deprecated in
/home/digiblitzmedia/public_html/wp-content/plugins/mashsharer/includes/template-functions.php
on line
1272
Click here to view original web page at readwrite.com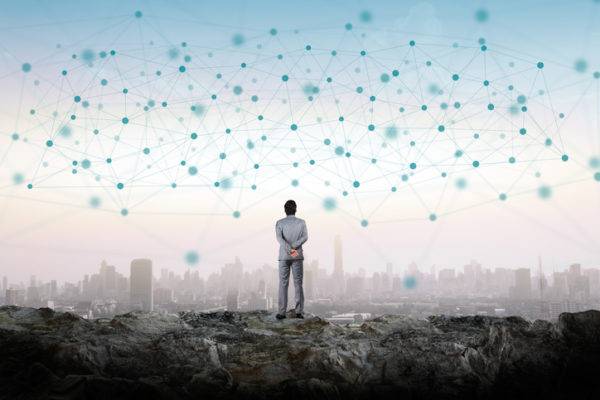 The Internet of Things is changing the world. It's forcing big corporates to reassess their direction and future, and as a result many are rushing headlong into partnerships with tech startups, desperate to get a foothold in the market.
Partnering can seem like a good idea. It's relatively quick, easy and usually painless. It gives companies a much-needed injection of innovation for less cost than innovating themselves. But is partnering the best long-term solution to IoT disruption? Not necessarily.
Disruption demands deep change
We're living in a time of historic digital change. This IoT revolution is starting to upend business models, destroy established supply chains, and shift the balance of power in favor of the customer. To remain competitive, corporate companies need to change radically too.
This is no time to shuffle the deck chairs on the Titanic. If the biggest companies of this world – the Wal-Marts, the Santanders, and the Fords – want to stay competitive, they must change radically and quickly. For example, there's little value in an agricultural giant improving the efficiency of their picking by 3% if their competitors are picking the same produce for half the cost using robots.
See also: How corporate innovation centers make companies more competitive
And the truth is that genuine, core business transformation is really only possible through acquisitions. Partnerships are about improving parts of your business – improving the efficiency of selected pieces. Partnerships rarely transform the core of your organization.
That's because core transformation requires the startup you're working with to develop customised, bespoke technologies that integrate with the deepest recesses of your business. Leading economists Jeffery Dyer, Prashant Kale and Harbir Singh wrote, in a piece in the Harvard Business Review, that "for companies that desire those [reciprocal] synergies, acquisitions are better than alliances." In other words, companies looking for deep game-changers need to acquire.
Mobileye is a case in point. Earlier this year Intel acquired Mobileye for a record-breaking $15.3 billion. Mobileye brings with it important proprietary technology related to computer-vision for self-driving cars; Intel wants to develop the chips for these new vehicles. The acquisition means that Intel and Mobileye can integrate their know-how in a bespoke, controlled way, helping them realize reciprocal synergies. A partnership would not have had the same pronounced impact.
Are acquisitions the best way?
Executives must also keep in mind that the competition for startups' attention has never been so fierce. In these market conditions, a partnership is risky. What if your competitor pounces to acquire the startup themselves? What if you end up having to pay your competitor to deliver your own service?
See also: Businesses are struggling to hire IoT talent
Google's acquisition of Android back in 2005 is an example we should all consider. At the time, the smartphone economy was just starting to take-off – much like the IoT economy today. Companies were on the look out to partner with startups with smartphone expertise. Looking back, Google could have simply partnered with Android to develop its own operating system — but that would have been a monumental mistake. Apple may have seen the threat, pounced in, bought it out, and left Google behind. Google would be a very different company today if it hadn't acquired Android.
Finally, big companies aren't only competing to stay ahead of their competition in the short-run. Rather, it's about who will own the technology stack that powers the future of the industry in the long-run. In the automotive sector, you have companies competing to own the technology stack for self-driving vehicles. In the retail industry, you have competition over who owns the supply chain tech for same-day delivery, like drones.
Companies are in a life-or-death struggle. Technology is no longer "nice-to-have." Only those who acquire will survive in a world where ownership is the only thing that truly matters.
Click here to view original web page at readwrite.com